Fet-Erotica Fine Art Featured Artists
If interested in being featured, please email us at info@fet-erotica.com
The email should include the following:
Email Subject should read: Featured Artists

A few images of your work

A description of who you are and your work (200-500 words)

Credits for the images

Social Media you would like to share
Photographer Paolo Lazzarotti
My name's Paolo Lazarotti, I'm 45 and I'm lucky enough to live in a small Village very close to some of the finest Italian places like Cinque Terre National Park, Gulf of the Poets, Tuscan countryside and a wild coastline whom I took some of my finest and awarded sea shots.

I moved my very first steps in Photographer when I was 19 with a compact film camera given by my father. I loved this gift a lot and I've started to look at the world around me in a different way.

I learned everything by myself without reading any books or attending at any courses. I did spend most of my time in understanding my errors and trying not have more in the future. I was aware this was certainly the most time consuming way to improve my own skills. but right now I realized this was the best way to develop my own genuine style.

My favorite subjects were landscapes, sunsets and all the things strictly related to Nature. Well, I can fairly state I
love Nature in all its forms even now, especially when she reveals to me her majestic strength making me feel a
stupid thing against her.

Along the last 2 years I just wanted to shoot something else, more specific, focusing my attention to seascapes to have some fresh stimulus to feed my passion. And I discovered an amazing and unexpected love with sea storms, taking some risk most of the times I get exposed to the huge waves and rain. But this acts as a drug to me, I just can do without it any time a storm is threatening my area!

On the other side, I also love female portraiture lately, something completely different from sea storms,..yes, I'm
crazy enough to make two different worlds come together in full harmony in my soul!

I love woman "talking" about sensuality and passion, I do rarely look for beutiful women just posing in front of me in
a static way. My women have to speak aloud to me, whatever they have to say. Glamour and Boudoir are my favorite choice and seduction must he the real subject of the scene, not the woman. Implied nude is also quite something to me to put a beautiful figure nicely in view and leave something to the imagination.

At any rate, whatever I shoot. I put all my passion in regardless of the subject. I couldn't take a picture of something not completely inspiring me. That's the direction I taken into Photography.

Web site: www.paololazzarotti.photo
Email: info@paololazzarotti.photo
Facebook: https://lwww.facebook.com/paoloJazzarottiii
Instagram: https://lwww.instagram.com/paololazzarotti73
Model Natalie Wolfe
Natalie Wolfe is a Pennsylvania-based travel model who enjoys pushing the limits of what she can create. As a result, she has a multitude of different genres in her portfolio. Her favorite type of photography to accomplish is nudity in public places, but she's never been caught! She has been all over the United States, including three round trip experiences last year! Published, she spends her time taking photos of her own friends to show them the beauty in themselves as well!
Photographer Depa.Kote
depa.kote served as a United States Marine Combat Photographer with multiple deployments in support of Operation Iraqi Freedom and the Global War on Terrorism. After his time as a Marine, he shifted gears, trying to photograph what he found beauty in, rather than destruction. He spends his time now capturing images ranging from fine art nudes, portraiture, nature and pet rescue photography. He will graciously appreciate support through his Patreon at
Patreon.com/depakote
Elena Bathory
I am a freelance model and designer of body cage wear called Sinister Designs. I am based in Brooklyn, NY but can travel for shoots. I love shooting all styles including alternative, artistic nudes, fashion, glamour, fitness, etc. I am very versatile. I love creating art with the shoots that I do and the designs I create.
Model Tetra Tormenta
Tetra Tormenta on her name!
So I made the name when I started doing burlesque and needed a stage name. When I started dancing it felt like I found another side of myself that was missing, an alter ego. I have been obsessed with the legend of zelda since I was little and in a few of the games zelda had an alter ego from losing her memory her name was Tetra. I really liked it and I put Tormenta at the end because my dance style is usually darker and more intense.
Tetra Tormenta is the featured artist in issue 18 with a full interview that you don't want to miss.
Daniel Chase
ig @exposuresbydaniel - Model Skye Dior ig @xo.daintydoll
Chris Shaghal
Christos Tsakalos (self nicknamed Chris Shaghal / Rope Shadow) is a Greek photographer, short film director and Shibari artist born in 1979. He studied Fine Arts (BA Holder) in Athens. His work has being featured in magazines such as: Illusion, Bedeseme, Femme Rebelle, Photographer (GR.) etc. He has 4 solo and several group exhibitions, 2 of them as a curator. He has won prizes in local photo contests so far. A member of Hellenic Photographic Society and Non-Profit Film Organization Naked Eye in the past. His filmography includes 3 short films (one of them won a special prize at a local film contest) and, in the recent past, he has worked as an assistant in various film productions. He made his debut as a rope performer back in 2011 and, so far, he has performed more than 60 times, in only 6 years, in local well known venues, as well as abroad (FRA. / GER.). He has a Shibari performance team (Rope Studies) and, also, runs a local rope school (Athens Rope Dojo), where he teaches (since 2012) Japanese style tying techniques. Since 2013 he has booked or collaborated with foreign well known contemporary rope artists (Gorgone, Kirigami, Felix Ruckert). In 2014 he was one of the instructors of Eurixe (European Rigger Exchange) at Schwelle 7 (Berlin based rope school). Due to his photographic skills, he is specialized in capturing unique Japanese rope bondage imagery. He has being the subject of media coverage for networks such as Vice. He is available for creative projects or teaching both locally and abroad.
Model/Photographer Miss Britney Rae
My name is Miss Britney Rae, but I am also known by some as, "Chronicbetchface". I am originally from East County San Diego, but currently reside in Los Olivos, California. I have been inspirited by the arts from an early age, so I have been drawing and painting for almost 20 years. My passion later delved me into photography/modelling amidst adolescence as I still had a lot of unrealized ideas and this medium allowed me to transcend these visions further. I use an assortment of tools such as digital software, or artificial and natural light as an aid to provide extra dimension, depth, and manifest a surreal quality upon occasion. I am versatile with genres, although I have a particular affinity for lingerie, corsetry,
pvc, and latex. I am inspired by those who possess class, intellect, loyalty, beauty, talent, and aren't afraid of others presumptions of them...or generally anyone who is driven to pursue their dreams. I am also heavily inspired by eras passed (i.e. Classical, Shakespearean, Victorian, etc.) and the art and culture within them. Neoburlesque performers like Dita Von Teese I find very admirable as well.
Miss Britney Rae was featured in Issue 8 - BDSM where you can read more of her feature and see her modeling/photography work.
Jayne Horror
I've been modeling for about 4+ years now, it started as a bit of fun, doing shoots with local photographers then I realized I wanted to find my image, my style. So in the 4 years I did a bunch of shoots developing my skills and style, but now, in the past year, I've found that bondage/fetish is my calling! I'm passionate about this style and it is something I relate to and feel super comfortable doing! Whether it's being tied up, dressed in latex, gagged or simply being naked! I enjoy creating these images for people to look at, I hope my passion for bondage and fetish is seen within my images! I also hope to continue to create more and more content for people to enjoy!
Social media -
Instagram - the-jigsawkiller
Facebook: www.facebook.com/JayneHorror
JD Silver
In a nutshell, I've been walking on the kinky side of the street for about as long as I can remember. I'm a traveler, a teacher, a writer, a goofball, a geek, and, of course, a rope-obsessed misfit always looking for the next erotically twisted adventure. I've been exploring rope bondage--both Japanese and Western traditions--for many years. It's been my good fortune to study with some incredible riggers, including Akira Naka, Gorgone, and Zamil. My work's been in magazines, art exhibits, and I've taught/performed all over. It's a life's passion: to create, via rope, states of suffering, of joy, of beauty.
https://www.instagram.com/jd.silver/
Photographer fas.foto photographed model Dakota Snow and JD Silver with the suspension set. Model / Photographer Dakota Snow photographed the set with JD Silver and model Putmeinthecorner.
Luismi Villaescusa
Spanish photographer based in Madrid, interested in portrait photography and artistic nude.
Before each session I explore locations and photograph them without imagining the scenes model that could reconcile with each location. I am looking for a balance in the composition in which the edge plays an important role not becoming dominant on the model, for me this is the key to a great image. Consequently, I love taking the model not just on a photo shoot, but on an adventure. The primary basis of my images are emotions captured in an atmosphere sometimes disturbing.
Photographer Pablo Ray
Pablo Ray is a London based photographer of, as he puts it, 'ladies with no clothes on'. He's been photographer for a long time and is now focusing his lens on something that has been a personal passion of his for years; BDSM.

'So much fetish photography concentrates far too much on the fetish, and not enough on the photography', he says 'for me there has to be something interesting in the picture, most than just a model in a latex dress with an exaggerated expression.'

His pictures are a window onto his world, a place where naked women drink milk from bowls, leather restraints are normal nightwear, and women in high heels and collars entice you with paddles and canes.

As Pablo likes to point out: 'My life is a hard one'!
U.K. Model Terri Lou
28 year old U.K. model Terri Louis from North Amptonshire. Hard to believe this beautiful model is single and only modeling for 2 years strong now. She finds excitement in bondage especially Shibari. She also loves erotic work, the kind that tells a dark story.
All Images by Tribal Photography
DarkShibari
Issue 3 of Fet-Erotica Magazine featured an amazing artist, DarkShibari. His rope work is creative, pushes limits on many different levels, and expresses an art form which is unique and has a very well thought out concept. We had the pleasure of asking DarkShibari a few questions to get to know him and his art a bit more.
Fet-Erotica: Can you tell us about shibari, and what is the difference between shibari and kinbaku?

DarkShibari: It is generally thought that shibari is a translation of the word "to tie" and kinbaku is something referring strictly to rope bondage and it means tying with the heart. But, in my opinion, which is also shared by many Japanese riggers, it is just a matter of semantics and both term refer to the same thing.

Non-japanese people tend to romanticize and add more meaning and stories to everything, but at the end of the day kinbaku is just a fancy way of saying that you are tying.

Fet-Erotica: What is shibari to you?

DarkShibari: Shibari started as a passion for the esthetic side of it and became much more for me. Now it is a combination of play, power exchange, control and beauty.

Fet-Erotica: How did you learn or become a rigger?

DarkShibari: I first started studying on my own, but at some point you need to be in contact with other people that have experience in this, because first hand guidance is essential. It is definitely not the same thing when you tie on your own, by watching a tutorial, and when someone feels the tension in your ties and tells you what is wrong and what is right. And you need the right type of experience from a teacher for you to be able to do this in a safe and correct way.

As I became more interested in tying, I started attending workshops around Europe and Japan and studied with Esinem and Nina Russ, Vinciens, Gorgone, Nawashi Kana, Kazami Ranki and Akira Naka.

Fet-Erotica: Can you tell us what a rope top and bottom are and their relationship?

DarkShibari: The relationship between a rope top (the one tying) and a rope bottom (the one being tied), can be as diverse and complex as two separate human beings brought together along with their desires, fantasies and preferences. There is no recipe as to how that interaction should look like except for what is negotiated between the two, at that moment.
Fet-Erotica: Do you believe shibari to be sexual?

DarkShibari: Shibari can be whatever your intention as a rigger is. It can be torture or just something pretty. It can also be extremely sexual. Personally, I find that combining rope with play is what gives me the most satisfaction. In particular seeing and feeling the emotions that the bottom gets from feeling the rope. I see a lot of people that tie and are extremely focused in their technique and striving for esthetics, but to me personally that has never been a goal more important than the connection with another human being.

Fet-Erotica: Many people make the connection of shibari with porn. How do you feel about this and is it accurate?

DarkShibari: Shibari first started out, as we know it today, as a form of erotic display for magazines and videos in Japan, but the shibari that we see in porn right now is far removed from the Japanese style of tying. Firstly because when the idea of bondage started appearing in western porn, people were not very knowledgeable about the Japanese style, so they created their own approach. Secondly because long shibari scenes can be dangerous for the model and not really appropriate for long shoots, throughout the day, as is the case in many porn productions.

Fet-Erotica: Do you believe shibari to be a mostly socially accepted art form or is it mostly underground?

DarkShibari: Shibari is lately finding its way into mainstream outlets more or less in connection with the popularization of BDSM. There are references in music videos, in fashion spreads, even art galleries. For instance, shibari was always a part of Araki's work who is a world wide famous photographer and could be viewed by millions of people. Also shibari is extremely versatile depending on the intention that you have for it so it can definitely be displayed in the most artful and visually interesting ways without feeling like something underground or sexual or shocking. So while I wouldn't say that it is mainstream, it has certainly become a lot more visible than in the past.
I started photography about 11 years ago in 2005 with making some pictures with my friends and made my first steps in "nude art" in Salzburg. In the beginning it was more or less just for fun or if somebody asked me to make some pictures. But after 2 years I tried to focus myself on black and white photography with high contrasts and available light only. I was never a friend of playing around with flashlights, shadows and artificial light but tried to catch the main story and the atmosphere of the location. Because of the landscape I was a little bit limited to nature, atelier or public city shootings. But it was fun.
With the coming years and mainly with moving to Berlin, my photography changed. I tried more and more to objectify the models into the scenes. They grew more and more up to objects that pick up the horizontal or vertical lines in the scene or trying to break them. And my locations changed. Berlin and the surrounding are full of run down buildings and interesting places. I tried to experiment much more and got sometimes surprising results.
Since 2013 photography grew up more and more into business. With starting my own fashion label and fashion artworks I came back to classic color photography. It was really a challenge to think in colors again and a complete different kind of photos. It was hard in the beginning and I still mixed it with black and white stuff. But better results just came when I quitted completely my former style.
In the last 2 years with supporting some special girlfriends with photography, video and cutting, I had the chance to switch to another genre again and got in contact more or less with the adult industry. Its nothing about typical porn shootings, but I am trying to make something different than the other "photographers" in this scene. Starting from classic nudes, fetish work or normal promotion photos.
Unfortunately it takes so much time at the moment, that my classical artwork has not enough space at the moment but for 2017 I am planing to change my focus again! A personal challenge could be to mix some complete different styles like Helmut Newton and Terry Richardson!! That would be great....!!
EBIEBEX
EbiBex Thomas is a Philadelphia-based rope-bondage enthusiast and model. She considers herself an "accidental model" who began enjoying her time in front of the lens after meeting her partner, DWL Photo, nearly three years ago. Together they have been able to immerse themselves in the fetish and rope bondage communities, and take advantage of the many creative opportunities this offers. Bex's greatest artistic joy comes from collaborating with other weird, creative, subversive types to bring ideas to life. Her favorite photos are those that walk the fine line of fantasy and reality. She considers herself extremely lucky to be able to live her art, and to be able to share the beauty and emotion of bondage and suffering.

Though DWL Photo has been shooting casually professionally for over six years, his creative juices were spiked when he discovered fetish photography. Upon entering the kink scene three years ago with his partner, Bex, he found new artistic opportunities and challenges. DWL is known for his journalistic style of documenting scenes, chasing moments of connection, joy, pain, and grace. He likes to say he has a fetish for capturing a person's essence and being able to show them their own beauty in new ways. DWL is constantly experimenting with new techniques, styles, and subjects, and believes there is always more to learn. His favorite photo? "The one I haven't taken yet."
Walker1812 Photography
Jesse Walker who shoots under the name Walker1812 photography because people with the same name are more famous than he, has been taking photos since childhood, taking photos of models since 2001 and taking photos as a professional since 2006. He has also done some work with Playboy on special edition shoots as a videographer. "Has his first paycheck from Playboy framed on the wall next to his first international speeding ticket. The first of which could pay for nineteen of the second." Lately he's let the professional designation slide in favor of passionate amateur as he tries to bridge the gap between craftsman and artist to see if he can deepen the meaning in his photographs. You can follow his experiments on Instagram under @walker1812photography
Julien Lacoma - Hangknot
Julien Lacoma Hangknot Interview Part 1
Photographer Julien Lacoma also known as Hangknot guest features with Fet-Erotica:
Fet-Erotica: Can you tell us about Kinbaku, and what is the difference between Kinbaku and Shibari?
Hangknot: First, it is actually quite difficult for me to talk about Kinbaku in a general way as it is something pretty new in my life, I am constantly learning about it, exploring and experimenting.
But one thing I am sure about Kinbaku is that it is overall an act of pure love. Defining what is love is almost impossible as there are so many ways to love and it may change from one person to another one.
Shibari literally means "to tie" in Japanese, you can use that verb to tie a belt, a package, build a fence, you name it; ropes are used everywhere in japanese daily life, ropes are complete part of Japan's culture and history.
The term Kinbaku is used to describe a tight binding on a person for sexual or perverse purpose.
Fet-Erotica: How did you learn or become a Rigger?
Hangknot: I started tying seriously in July 2014, a girl I met loved being tied in bed and I get addicted to it , this combined with my passion for women and Japanese culture it was the beginning of my passion for Kinbaku.
After taking 2-3 classes on basics with a student of Akira Naka in Montréal (Isabelle Hanikamu), I mostly learned by myself by observing Akira Naka's Kinbaku and reproducing what I could, being extremely critical with myself, learning from my mistakes and overall practicing a lot, I mean really a lot! I am really thankful for having such incredible models, for their trust, their love.
In November 2015 I met Akira Naka sensei for the first time by attending is master class in Baltimore. In November 2016 I went back to Japan and spent two days of private lessons with Naka sensei and his wonderful model Iroha Shizuki, more than the techniques themselves I learned a lot about Kinbaku philosophy, especially, I was positively surprised that I shared common visions of Kinbaku with Naka sensei.
I don't know a lot about Kinbaku yet and it is an eternal learning path but I think everybody who really want to understand it should go to Japan and have some interests in understanding Japanese culture.
I am planning to go back to visit and learn with Naka sensei next year and follow my path.
Fet-Erotica: Can you tell us what a rope Top and Bottom are and their relationship?
Hangknot: This question is not an easy one because in my opinion roles are not that clear, at the end a top is there to please the bottom and of course please him/herself but both pleasures are tightly connected, learning to read and understand the person you tie takes time, understanding her mind, adapting your ropes to her body, her strengths, her weaknesses emotional and physical, in order to play with edges and push her in her limits . This particular relationship is very unique, it creates a very special connexion with your partner, you end up knowing each other in a way that almost no one else would ever be able to.
I like to compare it to a blooming flower, often, at the beginning of a Kinbaku session, there is this tension, you can feel it in the atmosphere, on her face, her mouth, her body expressions, her hands...until she slowly and gradually opens like a flower to reveal her full beauty and show you her soul. This suffering mixed with pleasure is the most beautiful thing that I can witness and be responsible for with my ropes, it is actually one of the reasons I love tying women.
Fet-Erotica: Do you believe Kinbaku to be sexual?
Hangknot: Yes, I totally believe Kinbaku to be sexual, even if explicit sexual acts are not always necessary.
Fet-Erotica: Many uneducated people make the connection of Kinbaku with porn; how do you feel about this and is it accurate?
Hangknot: Recently Kinbaku has evolved a lot in differents directions and this is what makes it interesting as everyone who practice it brings his own touch to it.
It is a matter of tastes and it is only my opinion but I don't see any problem to link Kinbaku to porn even if I think Kinbaku is way more elegant and intense than typical vulgar raw porn. To me, Kinbaku remains a SM practice, if you take off that aspect from it in order to make it more acceptable for the mainstream, then I think you re taking away the true essence of it. I am not saying this is wrong but personally when I don't see any emotions , when it is made just for an art purpose, I don't feel anything. I like it intense, I like fucked up people and weirdos (the good ones).
Once again, if you take away that sexual/SM aspect of it, it becomes nothing more than a kind of gymnastic / circus stuff/performance, it is totally ok, but to me it is not Kinbaku anymore.
Fet-Erotica: Do you believe Kinbaku to be a socially accepted art form, or is it mostly underground?
Hangknot: I think some people transformed it into a more socially accepted art form in order to make money or to boost their egos by showing off.
To me, Kinbaku must remain underground and hardcore, it is part of its beauty. Yes, it is in many ways visually beautiful, and you can see it as an art form, and I think it is, but as a SM art.
Pictures in Blood
I got my first film camera given to me by my grandparents at the age of seven and since then my photography journey started. There was a quite few years gap in my life when I wasn't taking photos at all and even had no camera but finally all came together again.
Photography... to me it was always something that can stop you for a moment and push your imagination to think of what is behind this captured picture, moment, situation, emotion. I try to make my pictures looks like a frame from a movie or part of a story, that's in my opinion make a good picture.
My name is Bart Masiukiewicz and I'm alternative photographer based in Scotland, my work can be seen under pseudonym "Pictures In Blood"

FACEBOOK: facebook.com/PicturesInBlood
INSTAGRAM: instagram.com/picturesinblood
TUMBLR: picturesinblood.tumblr.com
TWITTER: twitter.com/picturesinblood
PURPLEPORT: purpleport.com/portfolio/picturesinblood
CONTACT: pictures.in.blood@outlook.com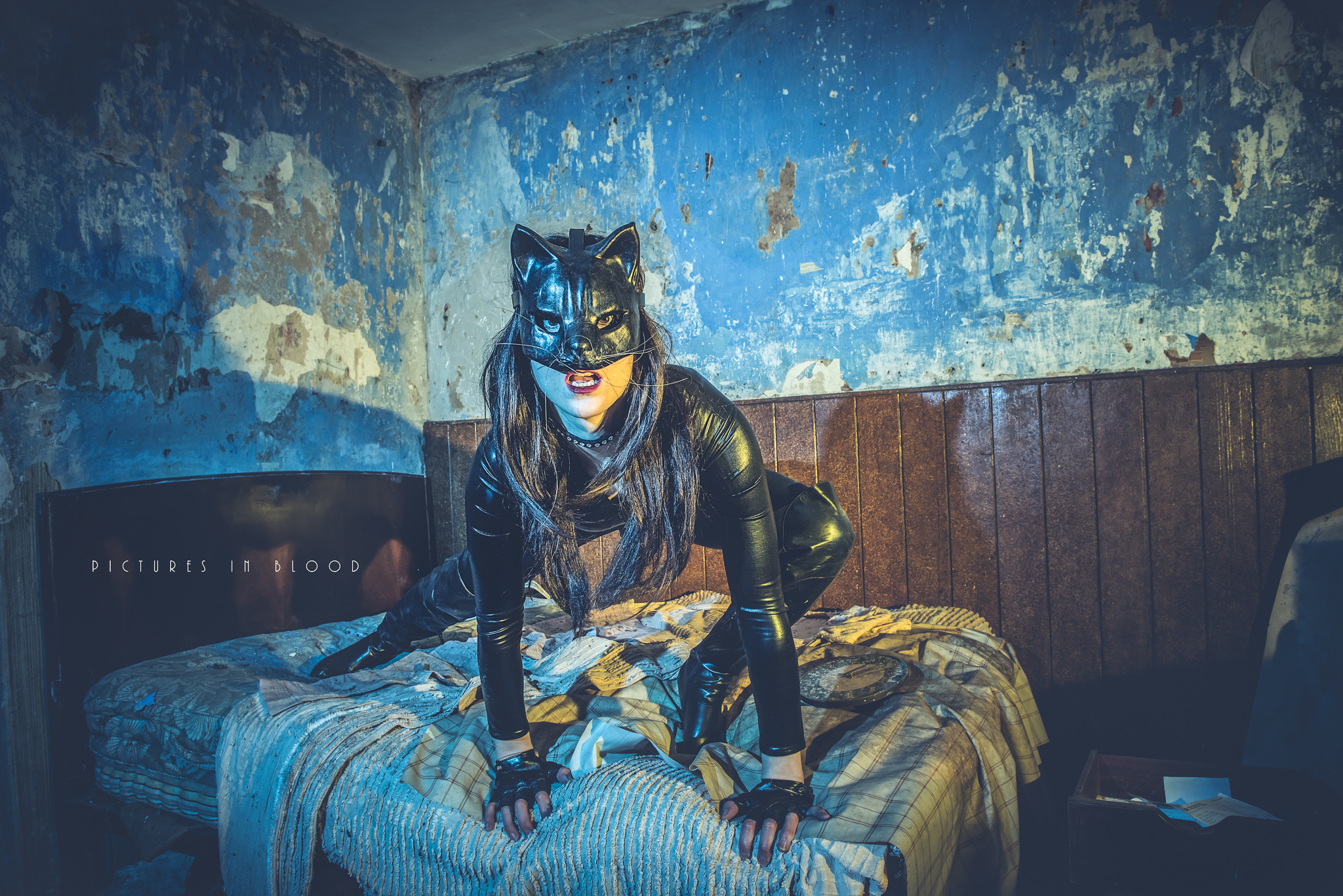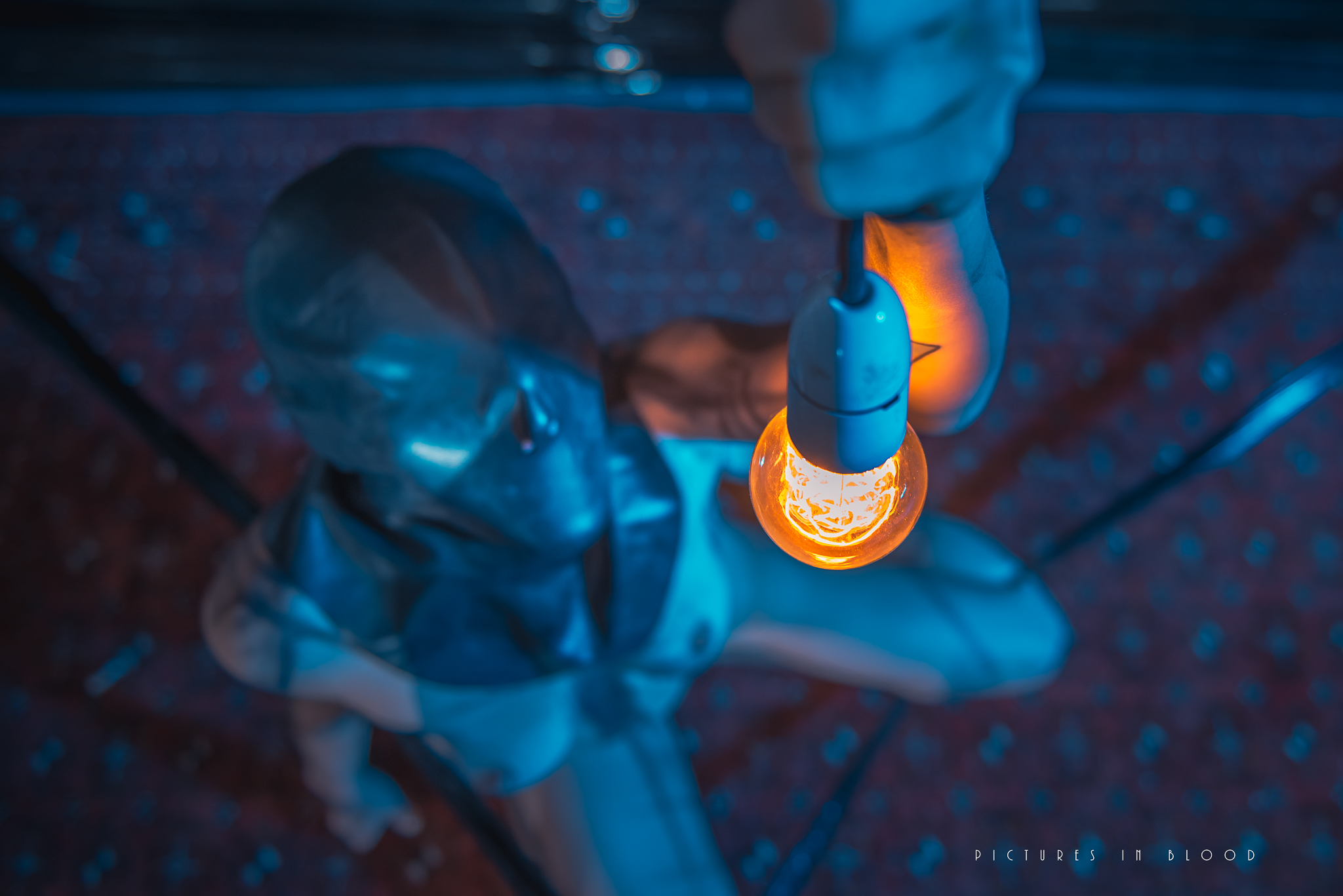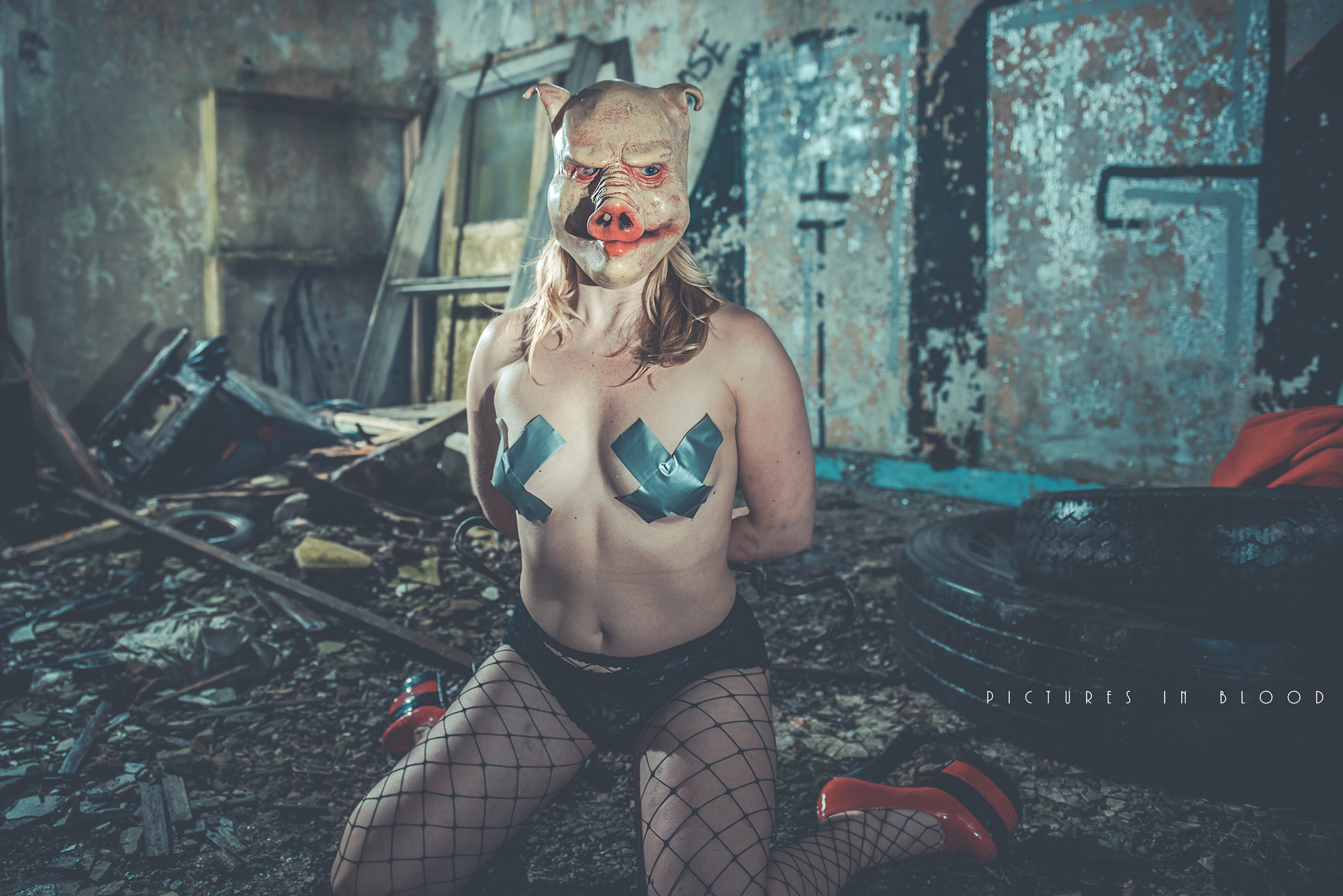 L.R.M Photography
I started photography just over three years ago after deciding that I wanted something new in my life, a new challenge so to speak. At the time i had no idea how far I would go with it or how much I would progress but I have always been of the mindset that if I did something I enjoy I go for it 100% and that has been the case with my photography.
For the first few years I was purely a studio photographer, turning the extension on the house into a 24/7 ready to go equipped studio. The last few months I have started to do more location and outdoor photography and I like the extra scope for creativity these locations can provide over a studio but I still do plenty of studio work and look at improving my lighting techniques on each shoot.
I tend to shoot unconventionally at times, I love using natural light and using objects to create in camera effects, love reflections and always trying to think outside the box.
I still have so much to learn, both in shooting and post processing but that is the beauty about photography to me, there is always something else to learn and improve on.
If you like my work then more of my photography can be found on any of the following:

Website - lrmphotography.co.uk | Purpleport - L.R.M Photography | Twitter - @LRMphotos| Instagram - L.R.M_photography | Facebook - L.R.M Photography
Darcy Lynn Delia Photography
I didn't get the best start in life. My short list of ups fuck ups could fill a room. I married a man I didn't love. Started making better choices and divorced him. Married again, but to someone that was my best friend, before my lover. A broken relationship ended, and a camera was the leftovers. I had no idea that complete happiness would spring from so much hurt and pain. But it did.
I started shooting in December of 2014. Meaning I was independent and setting my own setting. I took an apprenticeship under another photographer. That relationship also ended up in a pile of rubble but it was one of the most inspiring periods and I created wonderful work I still love today.
I am a studio photographer only. Natural light I don't find pretty enough. I'm also a bit of a control freak. I Shoot with A Canon 5D SR. Bowens Mono lights and either a beauty dish or a softbox.
I shoot to deal with the world. Photography is what keeps me grounded. Photography is my therapy.
I don't have a team often I work with myself and a model. I sometimes shoot with myself as the model. The art Is in the experience. I have little to no interest in what is trending and know from firsthand knowledge that no product will make you happy.
The moments we share together. The relationships we treat with care are the only thing I care about documenting. I don't work with people I don't respect.
The power in helping a woman realize she is so much more than worth it. Those are who and what I shoot for. It's what means the most to me. I have a love for fetish work mostly because I love how empowering it is. Most people would say the opposite but fetish photographers know the truth.
I am also an advocate for models who have been abused by someone with a camera. I am disgusted by photographers that prey on unsuspecting models. I am also sickened because it makes it harder for so many male photographers I respect.
When I take my last breath how will I be remembered? This is the legacy I am determined to leave.
FetCat Model Bella Coquette Vixen
My name is Bella Coquette Vixen, alternative model specializing in sexy glamour, boudoir, and implied/ nude art. I admire the beauty of the human form and feel that photography is an excellent way to capture grace and sensuality, and because of this, I feel very fortunate to be a part of the modeling and photography industry.
Images by Photographer Roy Hicks (Studio 3)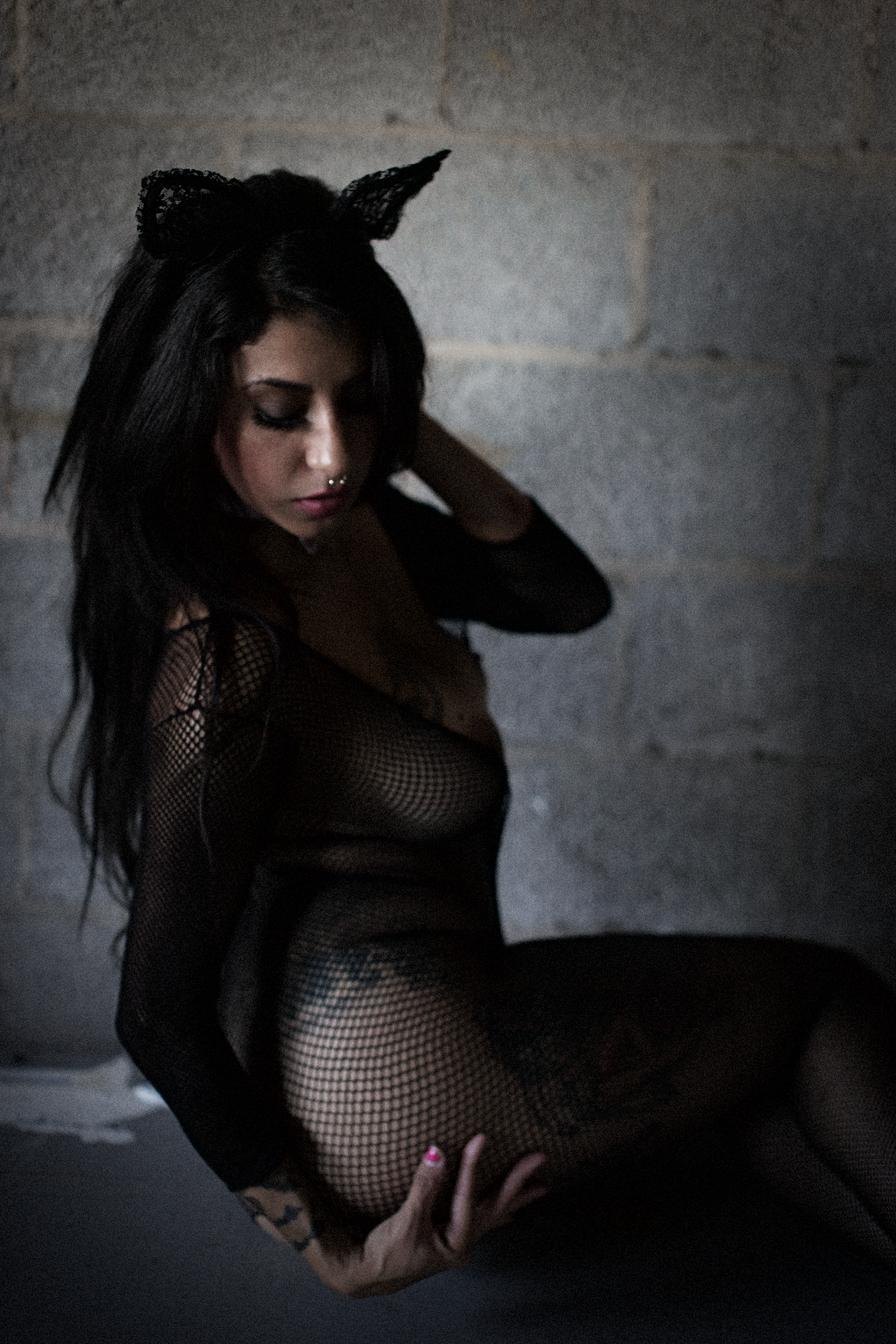 Model Chrissy Marie
Model Chrissy Marie is from Tega Cay South Carolina. She's been modeling for 2 years now and loves this type of work because she loves how it makes her feel. It shows her in a different light and helps her to be confident. More of her work on Instagram @chrissymariemodel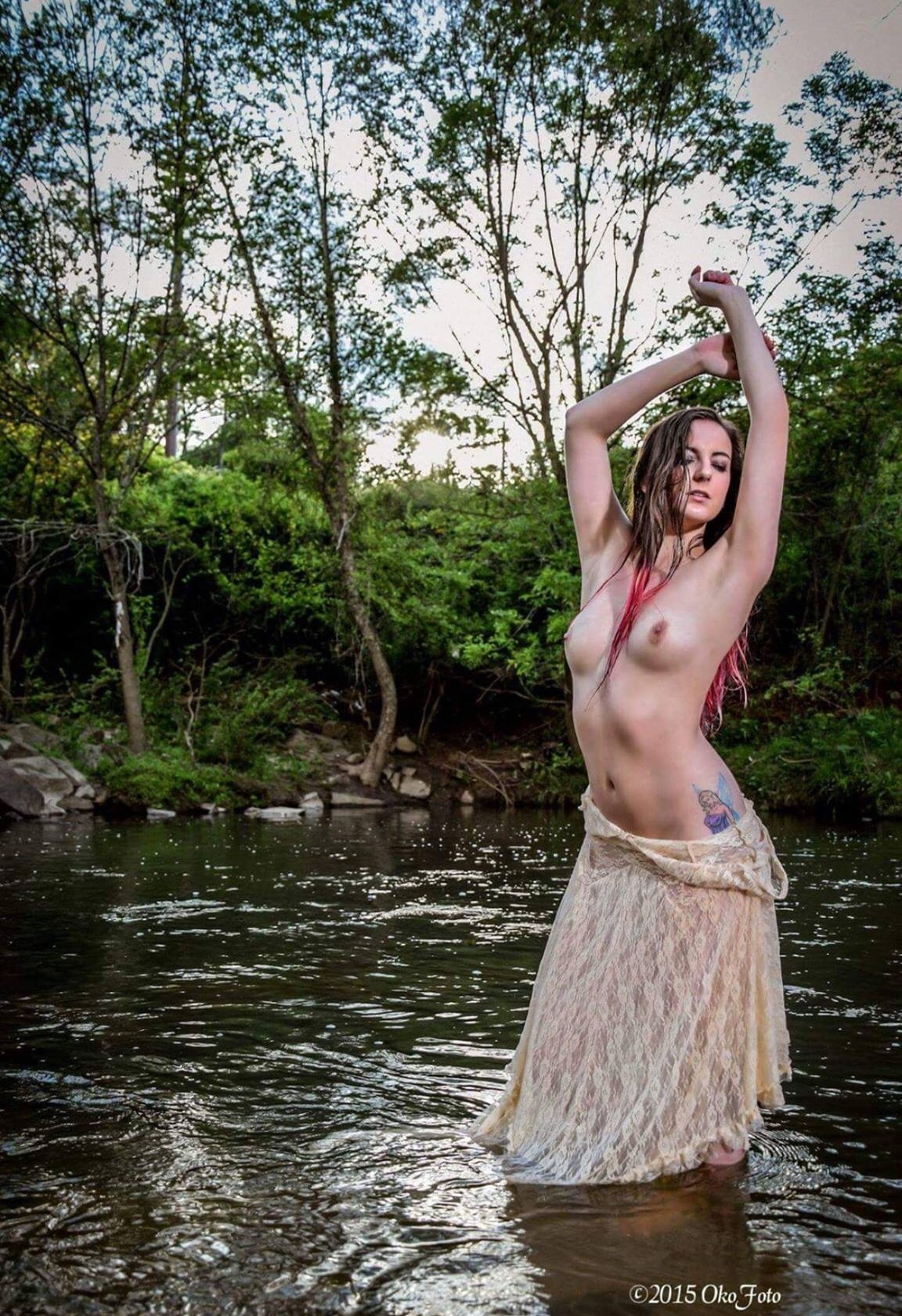 Photographer Jimmy Deas
I like to think I am passionate (and hopefully creative) about photography, and like to think that all my shoots are fun and enjoyable. I have been published in various web and hardcopy publications, both in the UK and abroad.
I have shot over my time, web content for models and for product and manufactures. Content for marketing and on-line campaigns. I have also done a couple of premises shoots for companies websites. I am regularly published in both on line and hard copy magazines both in the UK and abroad.
I am also part of "The Alternative Productions, Photography Team" and contribute mainly to "Twisted Edge" and "Tattooland" magazines. I have to say my main passion is studio based work but it is nice to "mix it up" now and then.
I am "sponsored" by various clothing companies and designers, so I usually have a variety of outfits, head pieces etc available for shoots.
I am by know means an expert photographer and indeed I view every day in the studio or at a shoot "as a school day" as I invariably come away having learnt something.
Facebook - Jimmy Deas | Purpleport - Jimmy Deas | Twitter - Jimmy_Deas | Instagram - IamJimmyDeas | Facebook - Lyon Studio | Purpleport - Lyon Studio (Hersham) | Twitter - Lyon Studio No1
Model Katie Marin
My artist name is Katie Marin and I ́m a fetish model from Finland. I would describe my work today as a perfect union of fashion, fetish, quality and passion. My work and interviews have been published in magazines internationally and I would consider myself pretty experienced since I've started in the modeling industry almost 15 years ago as a commercial model. Nowadays I mostly do this for fun, so I don't take much of a pressure about it. We'll see what's going to happen in the future.
Katie Marin
FB: https://www.facebook.com/KatieMarinModel/
IG: @katiemarin
Twitter: isakatiemarin
Devian Art: katiemarin
Picture is taken Kari Vuorio Photo.
Facebook: https://www.facebook.com/karivuoriophoto/
Instagram: karivuoriophoto
Web site: www.karivuoriophoto.com
Satoria Alternative Model
Alternative Model Satoria is creative with her style and modeling. I asked her how she felt about her style and this is what she had to say: Well, I never wanted to really be just one in the crowd so I started experimenting with different hair colors. After that tattoos came. I tried latex on in 2014 for the first time during a shoot with my friend Garry in Glasgow, then again few months later during a shoot with Guldor Photography and a few months later I was already modeling at Dominatrix. Now I mostly do latex modeling. Once you try it on, you just love it more and more.
https://www.facebook.com/SatoriaAltModel
https://www.instagram.com/satoriaaltmodel
https://twitter.com/SatoriaAltModel
https://misssatoria.wordpress.com